And now for something a little different. Today, let's talk about a 47 year old Hispanic male who came in for a second visit. We first saw the patient 2 months prior for his diabetes eye exam. At that visit, he had reported blurred distance vision, OD>OS, and he doesn't normally wear glasses.
He's had DM2 for about 11 years and his latest HbA1c was 6.3 in March of this year. Systemically, he also has hyperlipidemia. He takes Flonase and Claritin as needed for seasonal allergies, metformin for his diabetes, and simvastatin for the hyperlipidemia. He has no allergies to medications.
Pupils, EOMs, confrontation fields are all normal. He is correctable to 20/20 with a mild prescription in each eye. Anterior segment is unremarkable and IOPs are 15/17 mm Hg OD/OS, respectively. Posterior segment findings are in the photos below: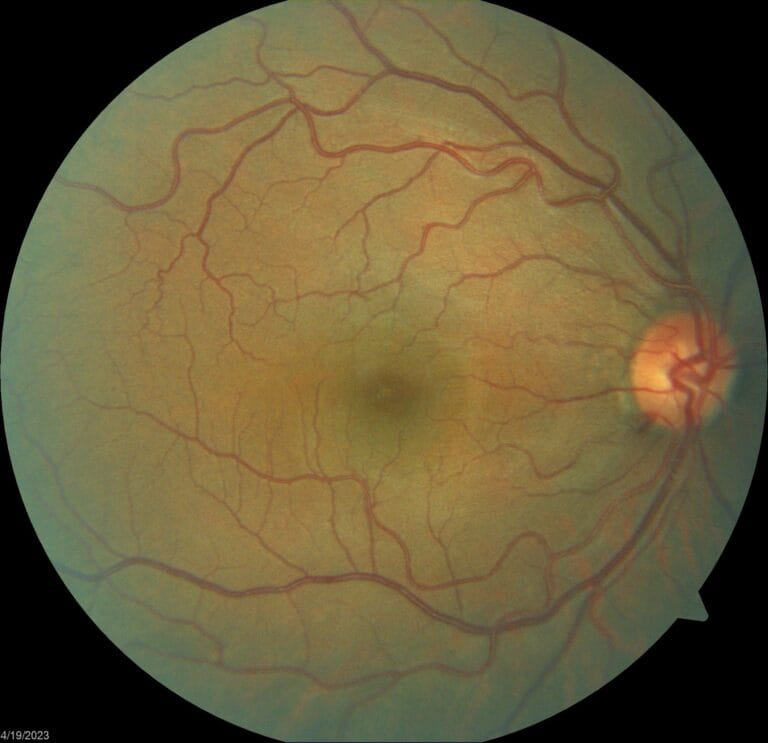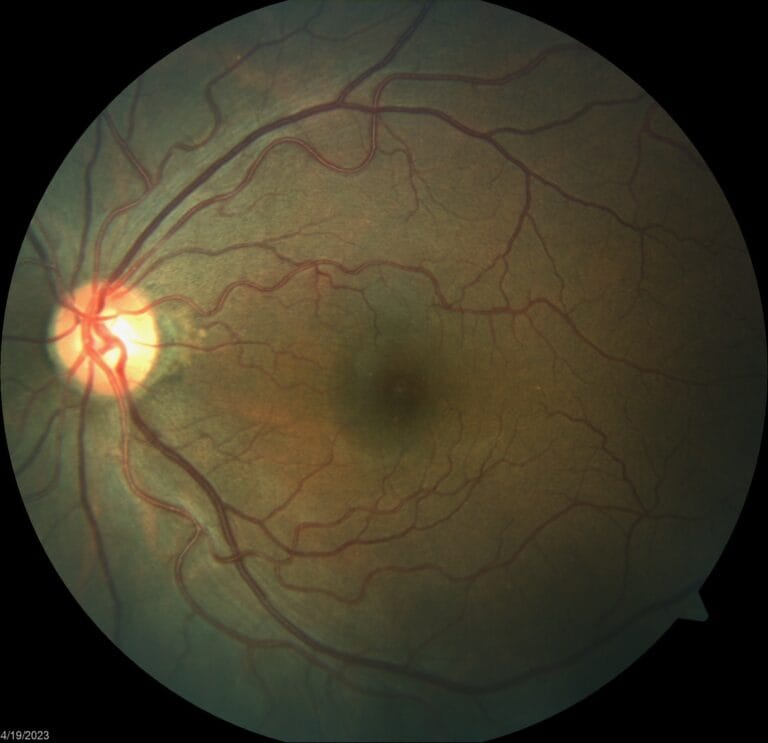 As you can see, there's no evidence of diabetic retinopathy, but there's a significant hemorrhage on the rim of the optic disc of the right eye.
Given that this patient is only 47 years old, is this optic nerve hemorrhage likely related to glaucoma or not? What are some other causes of optic nerve hemorrhages? Does he fit the profile for any of these other differentials?
At the second visit, we obtained the following information:
Pachy: 619/620
Gonioscopy: CB 360 with 2+ pigment and normal approach OU
IOP 16/14 mm Hg
HVF 24-2: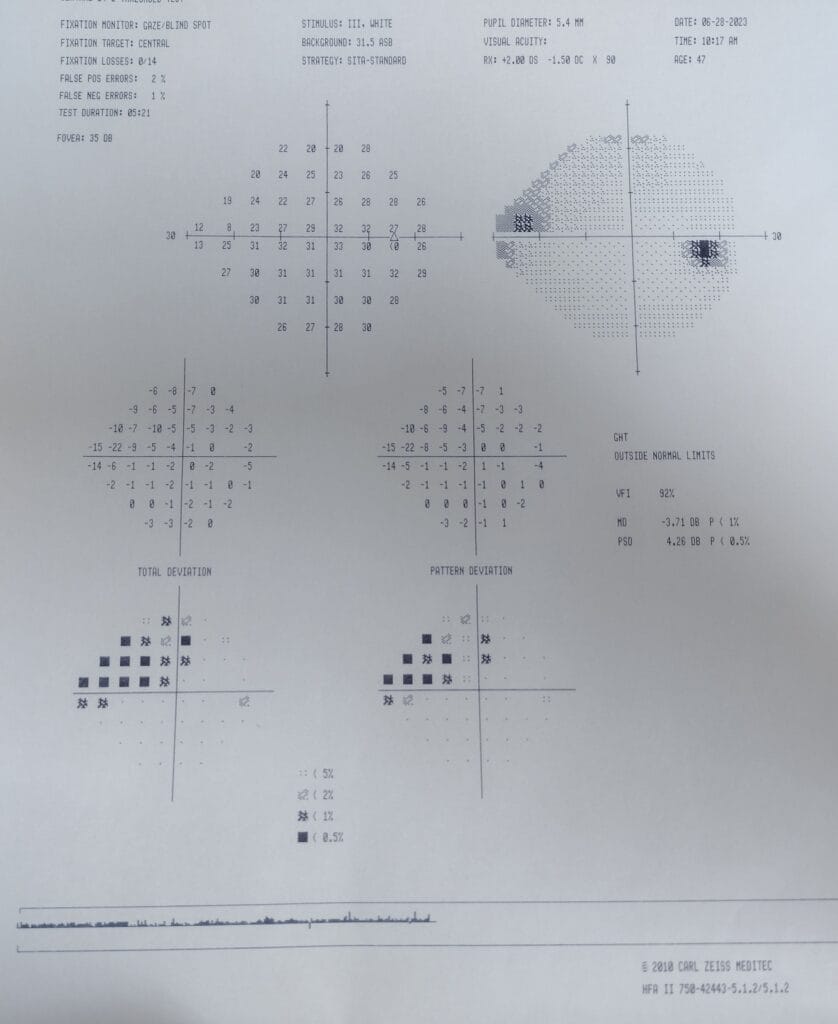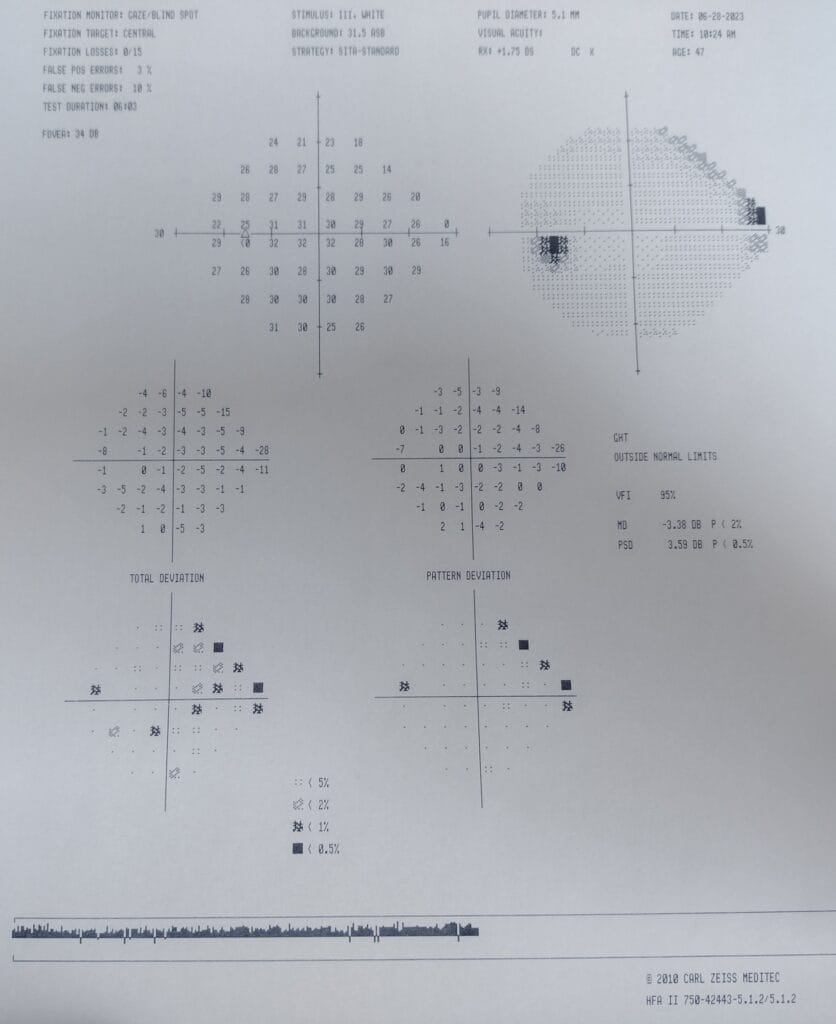 Based on all the data you have after these two visits, now do you think this patient has glaucoma or no? How would you manage this patient? I'm looking forward to a lively discussion here. Thanks!