A 51 year old Hispanic female came in for her annual exam. She mentions she has some blurred vision after two hours of looking at her phone or doing close work. She closes her eyes to rest them and that makes things better. She doesn't currently use glasses, though she has had them in the past.
Health wise, she is healthy without any medical conditions, has no allergies, and is not taking any medications.
Initial confrontation testing is all normal. She is correctable to 20/20- in each eye with a mild prescription of hyperopia and astigmatism. An appropriate add allows her to see 0.4/0.4M.
Anterior segment shows some mild interpalpebral staining and mild nuclear sclerosis in both eyes. IOPs are 18/18.
Peripheral posterior segment is unremarkable but posterior pole segment findings are seen as below.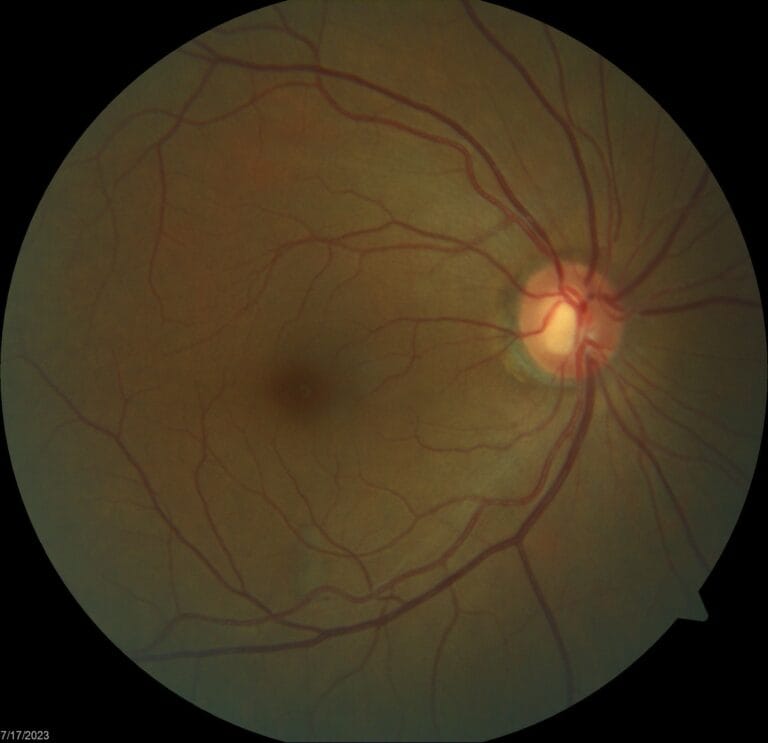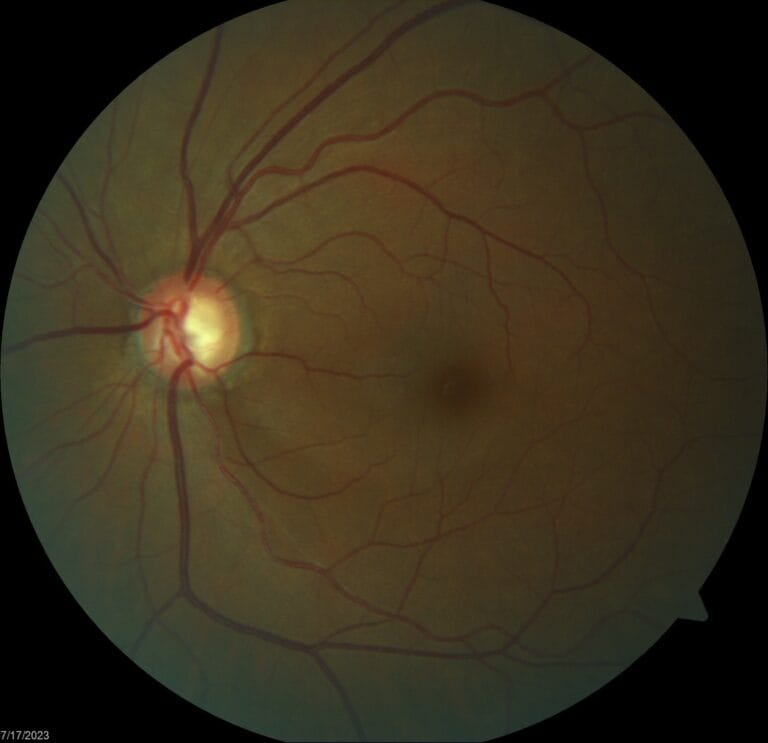 Is anything remarkable here looking at the nerve, the blood vessels, the macula area?
The following are photos from an earlier visit in 2019.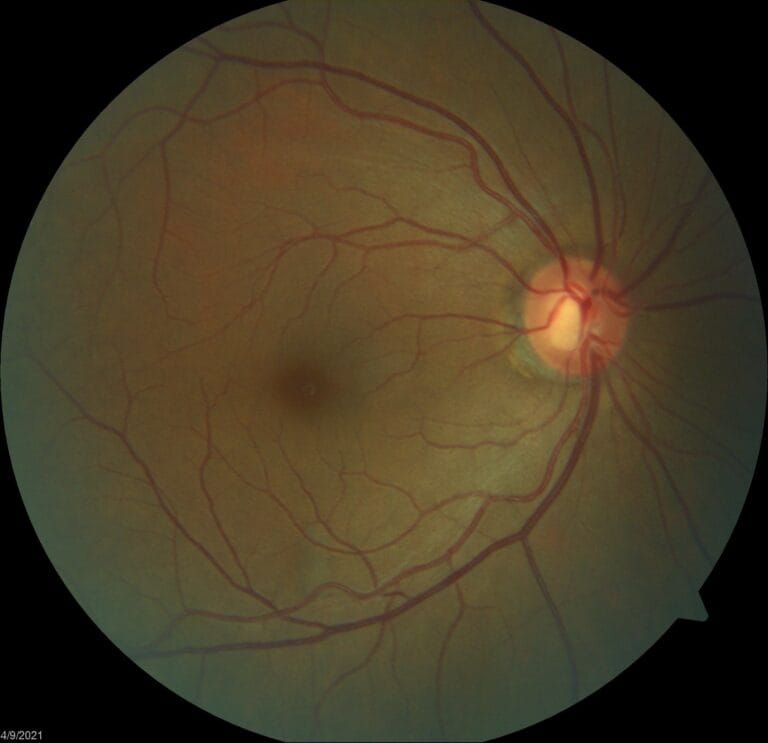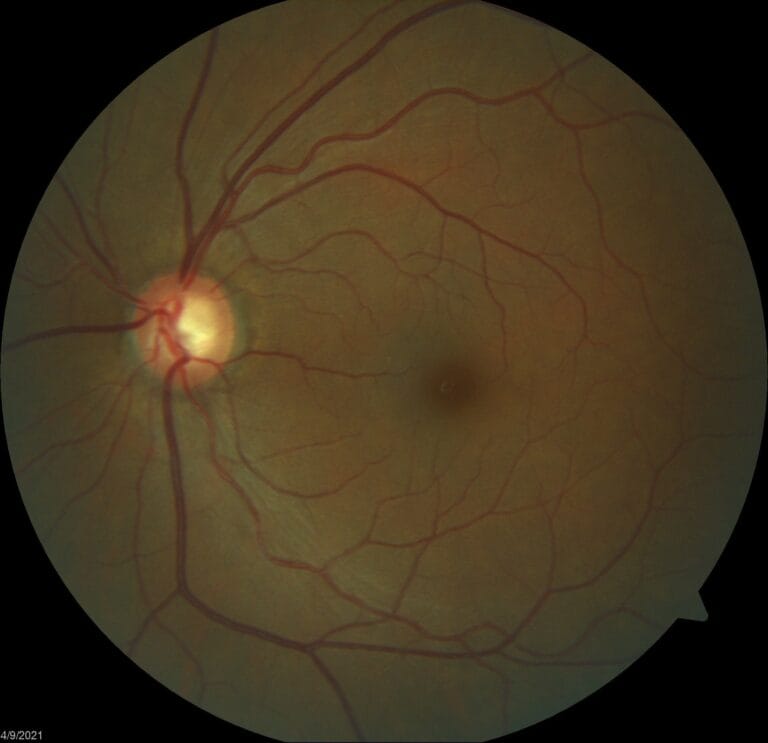 Are there any differences?
I hope you can appreciate the significant loss of rim tissue in the left eye with the associated nerve fiber layer defect. Historically, this patient had been monitored for her large C/D's over the years. Pachymetry is 456/450 nm, gonioscopy is open in both eyes, and a couple of 24-2 visual fields were clear. IOPs have ranged from 13-19 OD, 15-19 OS. She also had a drance heme of the inferior rim in the left eye in 2022. OCT progression analysis shows no statistical change in the right eye over the last 4 years, but significant thinning of the left inferior rim in that same period.
How would you manage this patient? If you are to medically treat, what's your eye drop of choice given the monocular presentation of this condition? What's your plan for the next follow up and moving forward?