This one was super filling and very tasty. Plus it was just so pretty to look at! The only downfall? All the little seeds made it surprisingly gritty. I guess I could have blended this one longer but all good. Definitely worth remaking this one in the future!
1/2 cup soaked oats
pomegranate
apple
beet
4 asparagus stalks
2 Tb neutral oil (I had to mix avocado and coconut oil here because I ran out of the former)
Blended together, it came out to this: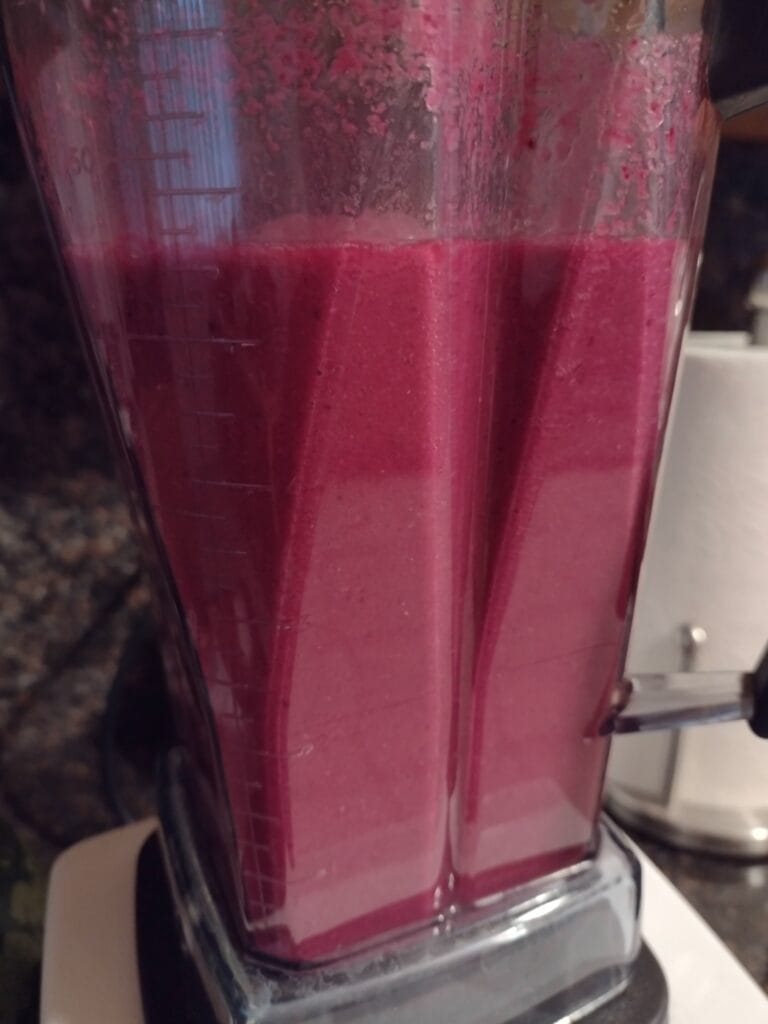 Beware! Your pee may have a pink tinge to it after drinking. All normal!